Τsonis Theofanis | Technodomi
Iron Works Lamia
The company TSONIS THEOFANIS - TECHNODOMI, based in Lamia, has been reliably responsible for many years of ironworks tailored to your wishes and the needs of your area, serving Lamia and the entire prefecture of Fthiotida.
Manufactures handmade, timeless, with quality, aesthetics and high strength, at the best prices.
Our specialized staff will advise you the most appropriate solution for your business or home space.
APPLICATIONS





Traditional railings in a variety of designs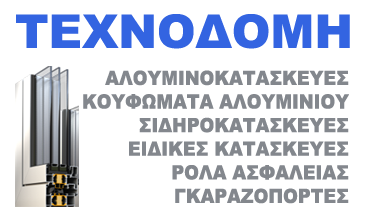 2, Stylidos str, Lamia 35100 |
2231021534, 6977406159